【SCUBA Tanks Brochure Download】
潜水瓶 (Self-contained Underwater Breathing Apparatus Tank)

品号




Part No.

型号




Model

外径




Outside Diameter

容积




Water Capacity

壁厚




Wall Thickness

工作压力




Service Pressure

重量




Weight

高度




Length

mm

in

Lts

Cu in

mm

in

bar

psi

kgs

lbs

mm

in

D1
LWH60-0.6-20
60
2.4
0.6
36.6
4.0
0.2
200
2900.8
0.8
1.7
358
14.1
D2
LWH111-1.9-20
111
4.4
1.9
114.7
7.4
0.3
200
2900.8
2.6
5.7
325
12.8
D3
LWH184-5.0-20
184
7.2
5.0
305.1
12.2
0.5
200
2900.8
8.3
18.3
350
13.8
D4
LWH184-7.0-20
184
7.2
7.0
427.2
12.2
0.5
200
2900.8
10.1
22.3
450
17.7
D5
LWH184-8.0-20
184
7.2
8.0
488.2
12.2
0.5
200
2900.8
11.0
24.3
500
19.7
D6
LWH184-9.6-20
184
7.2
9.6
585.8
12.2
0.5
200
2900.8
12.4
27.3
575
22.6
D7
LWH184-11.0-20
184
7.2
11.0
671.3
12.2
0.5
200
2900.8
13.7
30.2
655
25.8
D8
LWH184-12.0-20
184
7.2
12.0
732.3
12.2
0.5
200
2900.8
14.6
32.2
705
27.8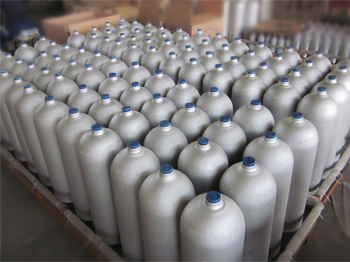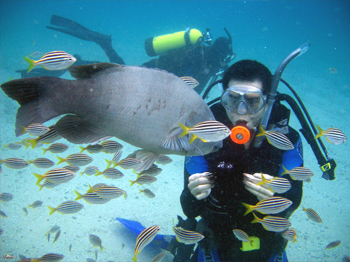 Product Name:
Product Introduction:
METAL (Liaoning Metal Technology Co., Ltd) offers a broad range of SCUBA tanks with working pressure 20 MP (200 Bar) which are the high pressure seamless aluminum alloy cylinders and mainly used for self-contained underwater breathing apparatus. METAL SCUBA tanks take the following advantages:
○ High interior cleanliness and odourlessness after passivation treatment.
○ METAL SCUBA Tanks can filling the air & other mixture gas for breathing and are suitable for diving activity with different depth.
○ METAL tanks are made from the superior aluminum alloy 6061 so that can provide a strong corrosion-resistant interior and exterior—unlike corrosion-prone steel tanks and are suitable for sea water and other corrosive environment.