Carbon Fiber Composite Cylinders
【SCBA and Life Support Cylinders Brochure Download】
复合气瓶(Full-wrapped Carbon Fiber Composite Cylinder)

品号




Part No.

型号




Model

外径




Outside Diameter

容积




Water Capacity

瓶口螺纹Cyl' Neck Thread

工作压力




Service Pressure

重量




Weight

高度




Length

mm

in

Lts

Cu in

bar

psi

kgs

lbs

mm

in

CF1
CRPⅢ112-1.6-20
112
4.4
1.6
97.6
M18*1.5
200
2900.8
1.2
2.6
268
10.6
CF2
CRPⅢ96-2.0-30
96
3.8
2.0
122.0
M18*1.5
300
4351.1
1.5
3.3
433
17.0
CF3
CRPⅢ128-2.4-20
128
5.0
2.4
146.5
M18*1.5
200
2900.8
1.7
3.7
307
12.1
CF4
CRPⅢ128-2.5-20
128
5.0
2.5
152.6
M18*1.5
200
2900.8
1.8
4.0
317
12.5
CF5
CRPⅢ133-2.7-20
133
5.2
2.7
164.8
M18*1.5
200
2900.8
1.9
4.2
308
12.1
CF6
CRPⅢ114-3.0-30
114
4.5
3.0
183.1
M18*1.5
300
4351.1
2.1
4.6
446
17.6
CF7
CRPⅢ137-4.7-30
137
5.4
4.7
286.8
M18*1.5
300
4351.1
3.0
6.6
492
19.4
CF8
CRPⅢ157-6.8-30
157
6.2
6.8
415.0
M18*1.5
300
4351.1
3.9
8.6
530
20.9
CF9
CRPⅢ175-9.0-30
175
6.9
9.0
549.2
M18*1.5
300
4351.1
5.3
11.7
560
22.0
CF10
CRPⅢ208-12.0-30
208
8.2
12.0
732.3
M18*1.5
300
4351.1
7.8
17.2
568
22.4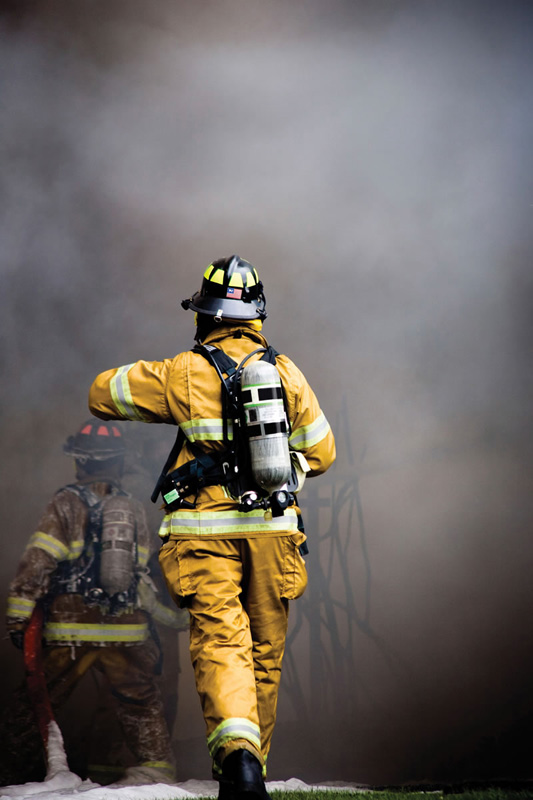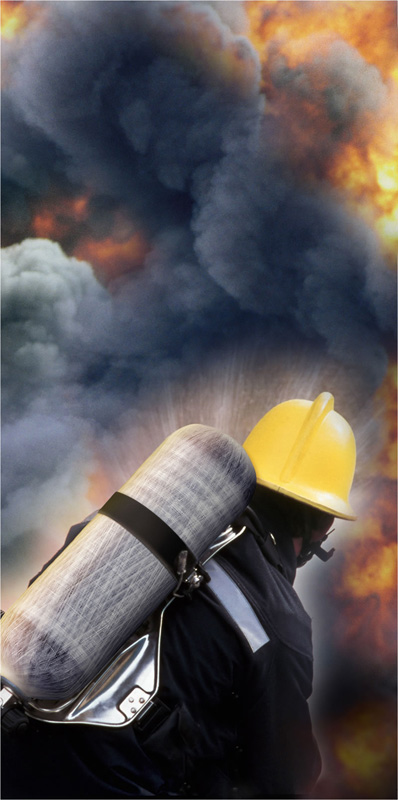 Product Name:
Product Introduction:
Carbon Fiber Composite Cylinders
METAL carbon fiber composite cylinder feature (adopt) aluminum alloy liner with thin wall and full-wrapped composite material exterior with carbon fiber. This cylinder features high pressure, light weight, leaking before burst and burst without splash fragment which can be used in the harsh and high temperature situation with long service life and low maintenance. Assembling type SCBA and positive pressure oxygen apparatus are suitable for SCBA, oxygen respirator, fire extinguisher, medical aid and emergency escape, as well as automobile industry, emergency rescue and other tech field etc.
○ Lightweight––Adopt aluminum alloy liner with thin wall. The weight is one third of the conventional steel cylinder.
○ Outermost layer with full-wrapped superior glass fiber features high creep, shock resistance and corrosion resistance, etc.
○ Adopt carbon fiber with long service life and best protection performance.